Jun 12, 2008
2 Comments ››
Ben DuPré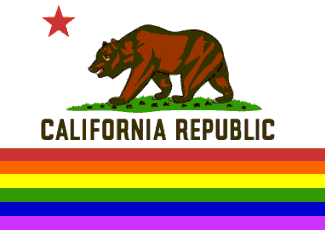 It's bad enough that the liberal California Supreme Court has imposed homosexual "marriage" (http://morallaw NULL.org/blog/?p=268) on a people who voted it down eight years ago.  That same Court last month heard oral arguments that two doctors, against their Christian beliefs, should, under California law, be forced to perform artificial insemination (http://www NULL.abcnews NULL.go NULL.com/TheLaw/story?id=4941377&page=1) on a lesbian who wanted to have a child with her partner. 
In his column this week, Immorality on the offense (http://www NULL.wnd NULL.com/index NULL.php?pageId=66741), Judge Moore addresses this disturbing trend of immoral behavior demanding not only legal protection but also legally-enforced acceptance and participation by any who might disagree on moral and religious grounds.
After the same-sex marriage decision—which goes into effect next week–was handed down certain California county clerks told their staff that no one would be forced to perform a same-sex marriage if it violates their beliefs. Mayor Gavin Newsom of San Francisco attacked (http://www NULL.reuters NULL.com/article/newsOne/idUSN2233433420080523)this reasonable accommodation as "passing judgment" on "religious grounds" and suggested such clerks should "get a new job."  This from the mayor who issued marriage certificates to same-sex couples back in 2004 when it was illegal under California law!
When the courts reinterpret the definition of marriage and misconstrue the law to fit their own purposes it's called judicial activism.  But when courts take the next step and force people to actually perform services and medical procedures that violate their personal beliefs, well then there is nothing else to call it but tyranny and involuntary servitude (http://www NULL.loc NULL.gov/rr/program/bib/ourdocs/13thamendment NULL.html).
(http://www

NULL

.addtoany

NULL

.com/share_save)